Editors' Profiles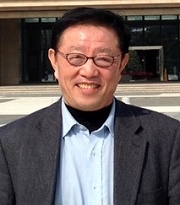 Dr. Yan-Gao Man received Medical and Master degrees in Western Medicine/Microbiology from Hubei Medical College, China, and PhD in Cell Biology/Anatomy from Howard University Medical School, USA. He completed postdoctoral training in Cancer Biology in Dr. James L. Mulshine's laboratory at National Cancer Institute, NIH, USA.  Dr. Man served as the Director of Gynecological and Breast Research Laboratory of Armed Forces Institute of Pathology and American Registry of Pathology for over 16-years.  He also served as a Distinguished Scientist at Henry Jackson Foundation, USA, and the Director of Research and International Collaboration at Bon Secours Cancer Institute, USA. Recently and currently, he served or serves as the Co-Director of Laboratory of Proteomics and Protein Sciences, Veterans Affair Health System, Baltimore, USA, an Adjunct Distinguished Scientist at Hackensack University Medical Center, NJ, USA, the Vice President for Research and Collaboration at South Hospital of Nanjing. China, and a visiting professor of China National Center of Colorectal Diseases and China Key Laboratory of Subhealth Intervention Technology. He also serves as the Chairman of Board Directors and Secretary General of International Union for Difficult-to-treat Diseases (conferences: www.canceraging.org; www.canceraging.org/2016/). 
Dr. Man has authored and co-authored over 250 published articles and abstracts in the cancer field, 46 non-scientific articles, 4 book chapters, and 14 novel protocols for molecular and immunohistochemical assays. He was the recipient or co-recipient of 18 nationally funded research grants and the inventor or co-inventor of 3 patents. Dr. Man's research is primarily focused on the mechanism of cancer invasion and metastasis. He is the originator of two novel hypotheses for cancer invasion and metastasis. He was invited by colleagues at National Institutes of Health, Dana-Farber Cancer Institute of Harvard University, Johns Hopkins University, UCLA, Florida State University, Barbara Ann Karmanos Cancer Institute, and other prestigious Institutions to present his hypotheses. He was also invited by many cancer research-related organizations, including Susan G. Komen Breast Cancer Foundation, UK Science Operations and Funding Directorate, Israel Science Foundation, and Congressionally Directed Medical Research Programs to review grant applications.  Dr. Man's hypothesis of cancer invasion has been recognized as "more compatible with existing experimental evidence than the traditional "protoelytic enzyme" theory" [Pandey PR et al. Front Biosci. 15: 226–236, 2011].  Among all existing theories for cancer metastasis, his hypothesis is the only one that can reasonably explain all major steps of cancer metastasis. 
---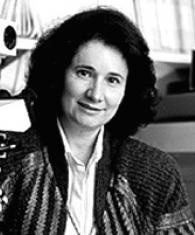 Maria J. Merino, M.D., chief of the Surgical Pathology Section of the National Cancer Institute's Center for Cancer Research, is internationally recognized for her work in anatomic pathology. Born in Valladolid, Spain, in 1950, Maria Merino's parents moved to Venezuela when she was still a young child. She earned her undergraduate degree at Merici Academy in Caracas, Venezuela, in 1966 and received her doctor of medicine degree from Central University of Venezuela in 1974. In 1974, she moved to the United States to complete a residency in pathology at Yale New Haven Hospital in New Haven, Connecticut, where she was also chief resident in pathology from 1977 to 1978. She completed her fellowship in surgical pathology at Yale New Haven Hospital in 1979, the same year that she married Ronald D. Neumann, M.D. Following a series of pathology teaching positions at Yale University School of Medicine and consultancies in surgical pathology at several Connecticut hospitals, Dr. Merino was appointed director of gynecologic pathology at Yale University in 1982. She came to the National Cancer Institute as senior medical officer and assistant chief of its Pathology and Postmortem Sections in 1985, assuming her current post as chief of the Surgical Pathology Section and director of the Histology Lab in 1987. Dr. Merino's has researched how different tumor markers can be used to diagnose breast, gynecological, and thyroid cancers, and other tumors. Along with her colleagues at the National Cancer Institute, she is currently working on identifying tumor suppressor genes in pre-malignant lesions of the breast, to see how they affect the development of breast cancer. Dr. Merino is a member of the National Cancer Institute's Breast Cancer Think Tank Task Force, and the Scientific Committee of Spain's Hispanicoamerican Congress of Anatomic Pathology, the American Society of Directors of Anatomic Pathology, the International Academy of Pathology, the American Society of Clinical Pathologists, and the International Society of Gynecological Pathologists. She will serve as treasurer of the Arthur Purdy Stout Society of Surgical Pathologists through 2005. In addition to serving on numerous editorial boards and as a reviewer for several professional medical journals, Dr. Merino authored more than 250 journal articles and dozens of book chapters.
---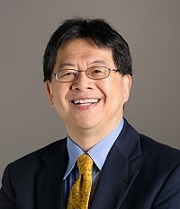 Dr. Naoto T. Ueno gained his medical degree in 1989 from Wakayama Medical College, Wakayama, Japan, and PhD in Cancer Biology from The University of Texas Graduate School of Biomedical Sciences, Houston, TX, in 1999. He is currently full professor and Chief of the Translational Breast Cancer Research Section of Department of Breast Medical Oncology, and Executive Director of the Morgan Welch Inflammatory Breast Cancer Research Program and Clinic, The University of Texas MD Anderson Cancer Center. Dr. Ueno's primary research interest is dissecting the molecular events related to metastasis induced by chemotherapy or targeted therapy for breast cancer. His research is well funded by NIH and Breast Cancer Research Foundation. Dr. Ueno is author or co-author of more than 230 articles in peer-reviewed journals, 19 book chapters, and 120 abstracts.
---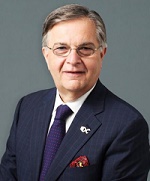 Francis P. Arena, M.D., F.A.C.P. Board Certified Internal Medicine and Oncology 
Dr. Arena received his Bachelor of Science Degree from Fordham University and his Medical Degree from Cornell University Medical College. His internship and residency were carried out at New York Hospital/Memorial Hospital, after which Dr. Arena served as Chief Medical Resident and later as Hematology/Oncology Fellow at the Memorial Sloan-Kettering Cancer Center. He is Board Certified in Internal Medicine and in Medical Oncology. Today Dr. Arena is Clinical Associate Professor of Medicine at New York University and Adjunct Clinical Assistant Professor of Medicine at Cornell University Medical College. He holds appointments and North Shore University Hospital in Manhasset, North Shore University Hospital in Glen Cove and The Long Island Jewish Medical Center.
Because of his keen interest in cancer research, Dr. Arena helped establish the SASS Foundation for Medical Research, which supports medical fellows at a number of hospitals. He is on the Advisory Board of "1 in 9", the Breast Cancer Coalition, and serves as a consultant for numerous pharmaceutical companies. Dr. Arena is widely published and has lectured extensively in his field. He is an Assistant Editor of the journal Oncology and he is also on the Editorial Board of the Community Oncology Journal.  Dr.  Arena is also a 2006 recipient of the David Award and was listed as one of the "Top Doctors" in 2007, "best Doctor" via the Castle Connally – Newsday award has been from 2007 (its inception) to the present, 2017.