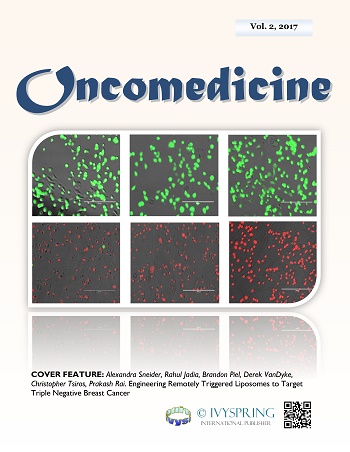 This journal ceased publication from September 2019.
---
Oncomedicine is an international journal publishing cutting edge pre-clinical and clinical studies in the medical oncology field. The journal aims to promote novel concepts, programs, technologies, protocols, therapeutic agents, and alternative approaches for the early detection, intervention and treatment of human malignancies and closely associated diseases.
Types of articles:
Review and mini-review
Promising clinical trial outcome
Novel therapeutic regimen and protocol
Novel hypothesis, device, method, and biomarker
Commentary and letter to editor
Research and short research communication
Scientific debate on controversial issues
Special issues addressing urgent medical problems
---

Review
"Duel" and "Duet": The Paradox of Carcinogenic Viruses and Targeted Virotherapeutics
Anup P. Challa, Chikezie O. Madu, Yi Lu
Oncomedicine 2019; 4: 35-42. doi:10.7150/oncm.34897
[Abstract] [Full text] [PDF]
---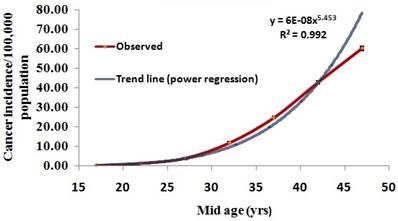 Research Paper
Epidemiological profile of female breast cancer in reproductive age-group and its association with maternal characteristics: -A population-based observational study in India
Perumal Vanamail
Oncomedicine 2019; 4: 27-34. doi:10.7150/oncm.32297
[Abstract] [Full text] [PDF]
---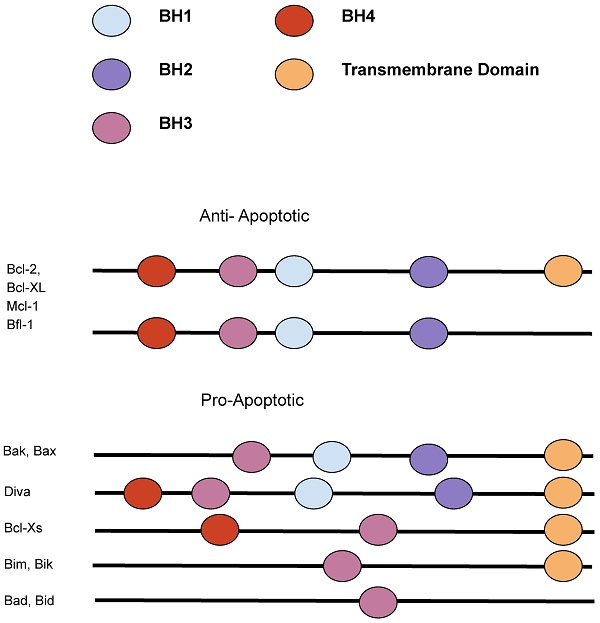 Review
The Functional Role of Bcl-2 Family of Proteins in the Immune System and Cancer
Aileen Chen, Chikezie O. Madu, Yi Lu
Oncomedicine 2019; 4: 17-26. doi:10.7150/oncm.27020
[Abstract] [Full text] [PDF]
---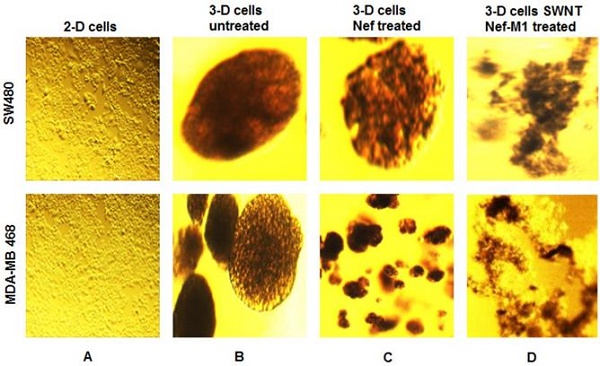 Research Paper
Targeted Delivery of a Novel Conjugate Nef-M1 Peptide and Single-Walled Carbon Nanotubes promotes Growth Inhibition and Mortality for Breast and Colon Tumorspheres
Harvey L. Bumpers, Janagama D. Goud, Upender Manne, Venkat R. Katkoori
Oncomedicine 2019; 4: 10-16. doi:10.7150/oncm.30990
[Abstract] [Full text] [PDF]
---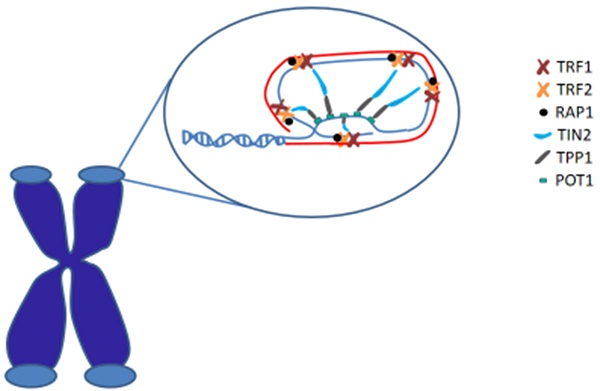 Review
Telomere and Its Role in Diseases
Stephanie Wang, Chikezie O. Madu, Yi Lu
Oncomedicine 2019; 4: 1-9. doi:10.7150/oncm.28210
[Abstract] [Full text] [PDF]
---

Review
The role of E2F transcription factors family in Urothelial Carcinoma
Georgia Pantelopoulou, Christos Alamanis, Ioannis Adamakis, Athanasios Kotsinas, Kalliopi Kostelidou
Oncomedicine 2018; 3: 110-116. doi:10.7150/oncm.22098
[Abstract] [Full text] [PDF]
---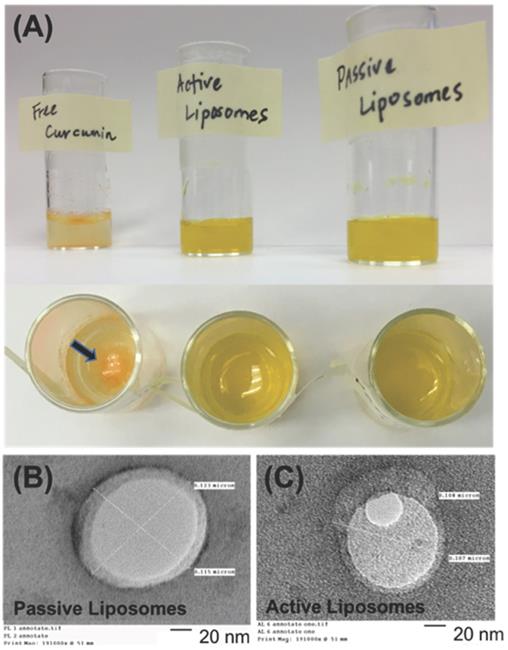 Research Paper
Liposomes Aid Curcumin's Combat with Cancer in a Breast Tumor Model
Rahul Jadia, Janel Kydd, Brandon Piel, Prakash Rai
Oncomedicine 2018; 3: 94-109. doi:10.7150/oncm.27938
[Abstract] [Full text] [PDF]
---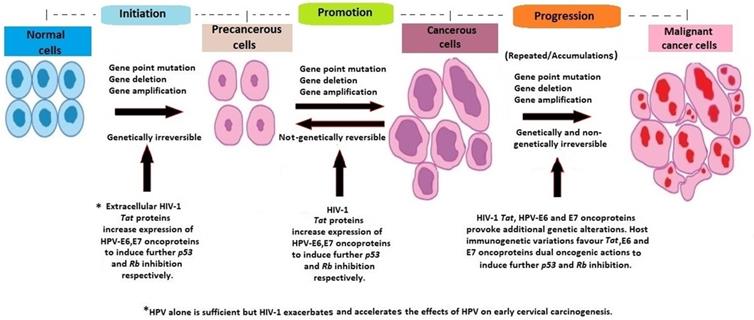 Review
Impact of Host Molecular Genetic Variations and HIV/HPV Co-infection on Cervical Cancer Progression: A Systematic review
Ramadhani Chambuso, Clive M Gray, Evelyn Kaambo, George Rebello, Raj Ramesar
Oncomedicine 2018; 3: 82-93. doi:10.7150/oncm.25573
[Abstract] [Full text] [PDF]
---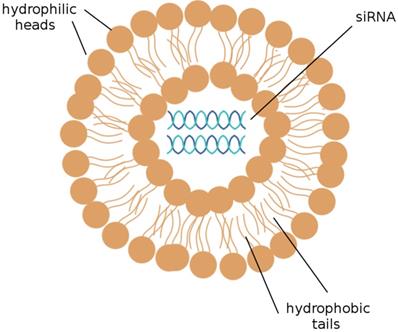 Review
siRNA: A Promising New Tool for Future Breast Cancer Therapy
Amy Huynh, Chikezie O. Madu, Yi Lu
Oncomedicine 2018; 3: 74-81. doi:10.7150/oncm.26116
[Abstract] [Full text] [PDF]
---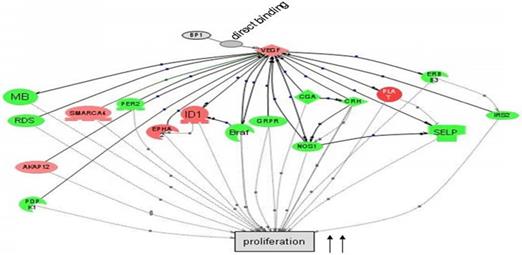 Research Paper
BP1 Regulates PI3K/Akt Pathway by Targeting Vascular Endothelial Growth Factor (VEGF) in Breast Cancer
Jenny Hottel, Caiqiao Yin, Yi Lian, Robert Siegel, Xiaohui Tan, Sidney W. Fu
Oncomedicine 2018; 3: 67-73. doi:10.7150/oncm.25500
[Abstract] [Full text] [PDF]
---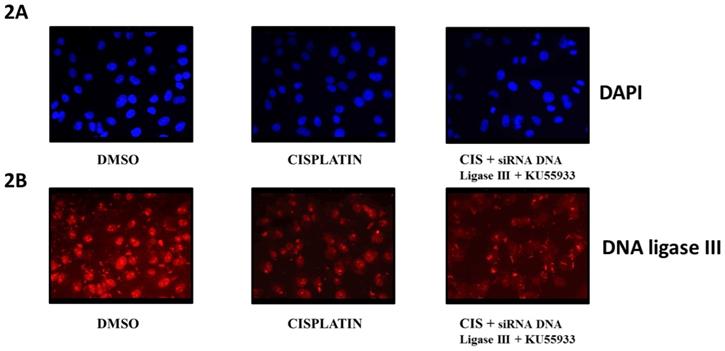 Research Paper
DNA Repair Response Modulation Potentiates Low Dose Cisplatin Effects in HeLa Cells
Aayushi Jain, Devashree Jahagirdar, Nilesh Kumar Sharma
Oncomedicine 2018; 3: 59-66. doi:10.7150/oncm.25851
[Abstract] [Full text] [PDF]
---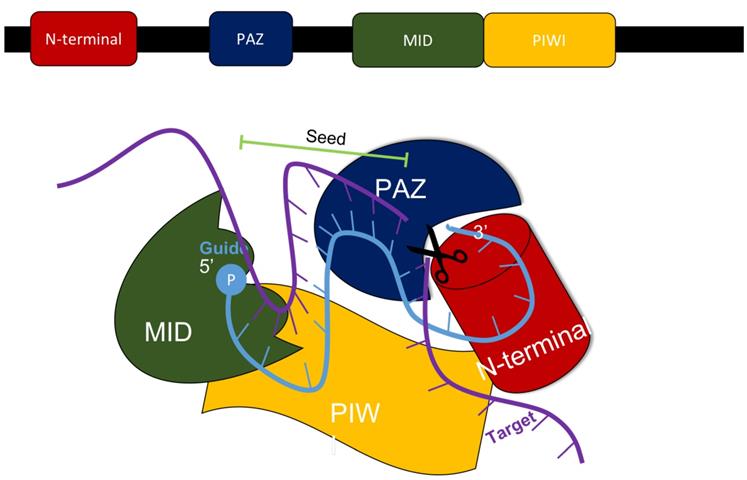 Review
An Overview of Various Carriers for siRNA Delivery
Alleanna Raye Marquez, Chikezie O. Madu, Yi Lu
Oncomedicine 2018; 3: 48-58. doi:10.7150/oncm.25785
[Abstract] [Full text] [PDF]
---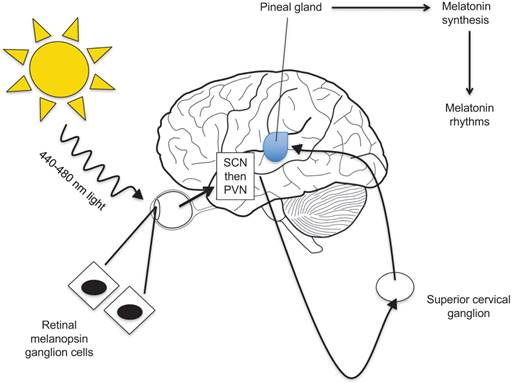 Review
The Role of Melatonin in Cancer Development
Sarah Liu, Chikezie O. Madu, Yi Lu
Oncomedicine 2018; 3: 37-47. doi:10.7150/oncm.25566
[Abstract] [Full text] [PDF]
---

Research Paper
Overexpression of EGFR in Oral Premalignant Lesions and OSCC and Its Impact on Survival and Recurrence
Yumna Mirza, Syed Muhammad Adnan Ali, Muhammad Sohail Awan, Romana Idress, Sana Naeem, Nida Zahid, Urooj Qadeer
Oncomedicine 2018; 3: 28-36. doi:10.7150/oncm.22614
[Abstract] [Full text] [PDF]
---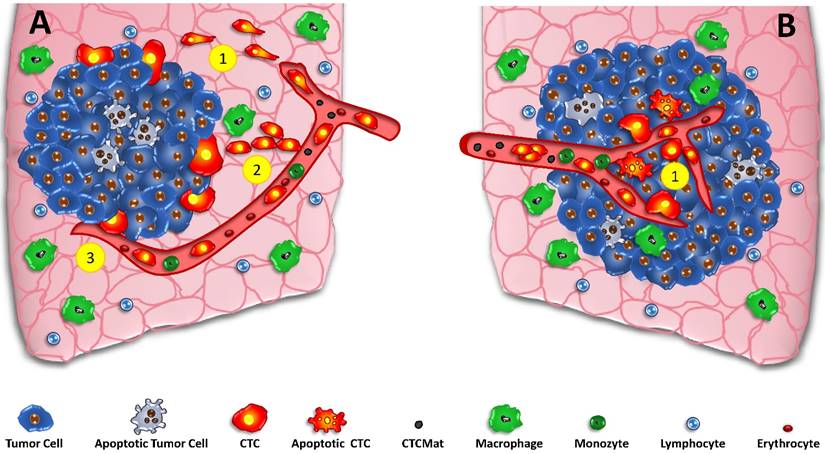 Review
Circulating Tumor Cells in the Parallel Invasion Model Supporting Early Metastasis
Gerhard Hamilton, Barbara Rath
Oncomedicine 2018; 3: 15-27. doi:10.7150/oncm.22576
[Abstract] [Full text] [PDF]
---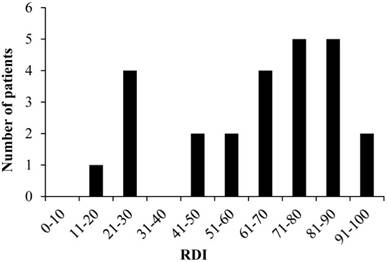 Short Research Communication
The Factors Reducing Relative Dose Intensity of Cisplatin and Vinorelbine as Adjuvant Chemotherapy in Patients with Non-Small Cell Lung Cancer
Ryo Inose, Katsuyuki Takahashi, Naruo Yoshimura, Tomoya Kawaguchi, Mitsutaka Takada, Katsuya Nagayama
Oncomedicine 2018; 3: 9-14. doi:10.7150/oncm.21294
[Abstract] [Full text] [PDF]
The unfolded protein response (UPR) is an established and well-studied cellular response to the stress and serves to relieve the stress and reinstate cellular homeostasis. It occurs in the endoplasmic reticulum (ER), responsible of properly folding and processing of secretory and transmembrane proteins. It is extremely sensitive to alteration in homeostasis caused by various internal or external stressors which leads to accumulation of misfolded or unfolded proteins in the ER lumen. The UPR works by restoring protein homeostasis in the ER, either through the boosting of protein-folding and degradation capability or by assuaging the demands for such effects, and can cause the activation of cell death if unable to do so. more ...
In this study, free BPD, non-targeted and folate-targeted PEGylated BPD-loaded liposomes were introduced to a metastatic breast cancer cell line (MDA-MB-231) in vitro. The liposomes were reproducibly synthesized and characterized for size, polydispersity index (PDI), zeta potential, stability, and BPD release kinetics. Folate competition tests, fluorescence confocal imaging, and MTT assay were used to observe and quantify targeting effectiveness. The toxicity of BPD before and after PDT in monolayer and 3D in vitro cultures with TNBC cells was observed. This study may contribute to a novel nanoparticle-mediated approach to target TNBC using PDT. more ...
Recent investigations by the National Cancer Institute have shown that almost 55% of women with defective BRCA genes develop breast cancer by age seventy. These genes play an important role in tumor suppression; their mutations can increase the probability of developing metastatic cancer. Hence, scientists have begun studying BRCA-targeted gene therapy as an effective treatment for breast cancer. This paper investigates the mechanisms of BRCA1 and BRCA2 gene expression therapy in patients with breast cancer. By approaching the disease and its biochemical implications, it seeks to review current treatment options and genetic studies. We discuss the critical role of the BRCA gene family in signaling pathways (including angiogenesis) and evaluate the impacts of the loss-of-function mutations associated with the aforementioned disease. With this, we make suggestions for future studies and optimal treatment plans. more ...
Results: Oxaliplatin-resistant HCT116 cells exhibited higher migration, invasion and tumorsphere formation compared to parental oxaliplatin-sensitive HCT116 cells. The oxaliplatin-resistant cells showed a distinct miRNA expression profile compared to the parental cells. The expression of miR-601, miR-222, miR-202 and miR-25 were verified by RT-qPCR to be increased in resistant cells. Bioinformatics analyses were used to identify potential target mRNAs of these 4 miRNAs. Conclusion: Results presented in this study provide evidence that oxaliplatin-resistance induces phenotypic changes in colorectal cancer and alterations in miRNA expression. Functional studies on the miRNAs and their target mRNA may enable the discovery of functional pathways to chemoresistance in colorectal cancer. more ...
Repurposing refers to the reuse of conventional drugs with distinct indications for new applications in order to speed up drug development by capitalizing on previous knowledge and safety data. A prominent example is the proposal to implement anthelminthics, such as mebendazole, niclosamide and pyrvinium pamoate, as novel anticancer drugs. Numerous studies have demonstrated activity of these agents against a wide variety of cancers, especially cancer stem cell-like subpopulations, by a host of different mechanisms which comprise inhibition of signaling pathways, of mitochondrial respiration, as well as of cellular stress responses and others. However, these anthelminthics were administered orally for the treatment of nematode infections and showed mostly poor resorption and, therefore, systemic toxicity data are frequently not available. more ...
Complete cure of metastatic breast cancer (MBC) remains difficult, despite the development of new drugs. Triple negative (TN) breast cancer, which is defined by lack of hormone receptor (estrogen and progesterone receptors) expressions and the absence of human epidermal growth factor receptor type 2 (HER2) overexpression, is especially associated with poor long-term outcomes as compared with other breast cancer subtypes. Therefore, many patients with TN-MBC eagerly await promising novel treatments for TN-MBC. While new drugs are being developed, several conventional drugs such as mitomycin C (MMC) and methotrexate (MTX) are being used less. We reviewed our previous reports on combination chemotherapy with MMC and MTX (MMC/MTX) after multiple treatments. For the MMC/MTX regimen, MMC 8 mg/m2 on day 1 and MTX 60mg/m2 on days 1 and 15 were administered intravenously every 4 weeks. more ...